Your authorized locksmith from only DKK 495.
DIN BILLIGE LÅSESMED I ALBERTSLUND MED DØGNVAGT TIL ALT I LÅSESERVICE
Albertslund's cheapest lock service every day – call our locksmith Our locksmith and auto locksmith take pride in offering the market's cheapest locksmith service without compromising on quality! Therefore, we guarantee you an authorized locksmith and quality products from, for example, Ruko. We carry out all kinds of locking services for private individuals, companies and businesses in Albertslund. Our local locksmith in Albertslund can help with everything from unlocking, recoding or replacing locks to more advanced solutions within system locks, door pumps and access control. You can contact the locksmith on 71 20 25 25 or
[email protected]
for a non-binding offer on your locks. Our locksmith in Albertslund is driven out to you with fixed low prices from: DKK 495 for, for example, an opening during the day Evening, night and weekend from only DKK 795. Contact 71 20 25 25 or
[email protected]
– we are at work right now!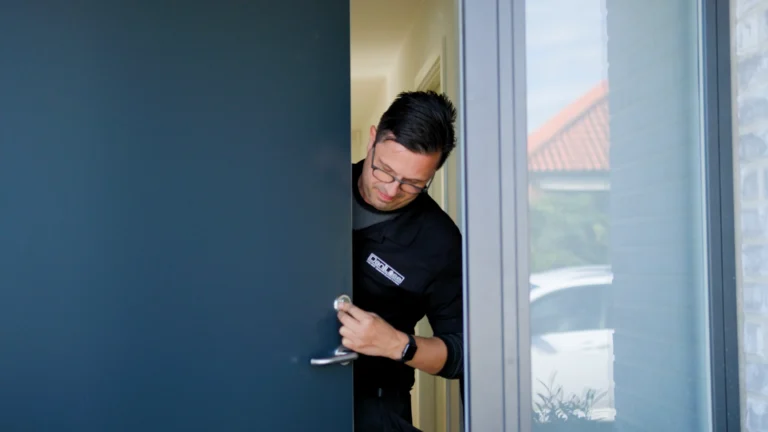 We are your authorized 24-hour locksmith in Albertslund Our authorization is your security! Our 24-hour locksmith in Albertslund is authorized with many years of experience with locksmith services in the industry and in the city of Albertslund. The authorization requires a four-year education with passed exams. We can therefore guarantee our customers the best lock service in Albertslund with the safest and most professional solutions. Albertslund's locksmith has 24-hour security and is available every day of the year, as we know that you may also need our help on, for example, a public holiday. We can help with all types of locks and keys, and we carry quality products and insurance-approved locks from e.g. Dorma and Ruko. So, do you need new locks? Repaired your locks or have recoded all your locks to one and the same key, contact us for a non-binding offer. Our emergency locksmith in Albertslund is also happy to provide advice and guidance regarding your security and locks. Contact Albertslund's local locksmith on 71 20 25 25 or
[email protected]
VI HAR ÅBENT ALLE ÅRETS DAGE
Brug for akut assistance?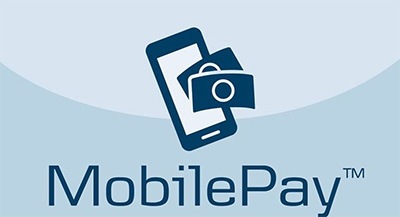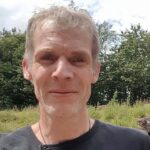 Called 6 locksmiths. 3 didn't pick up the phone, 2 cost over DKK 1000 to get them to move out, but the last one, DanLåse.dk, came quickly and only cost DKK 595. Thank you for quick response and class service. Michael about Danlåse Trust pilot
Our customer satisfaction is high – read more reviews of Danlåse on Trustpilot Your locksmith in Albertslund will respond urgently Your local locksmith in Albertslund Municipality operates with an emergency call and quick response. Are you locked out of your car or home? Or, have your keys been lost? So call us, we can usually be at your place in less than 25 minutes . An unlocking or recoding does not take many minutes, and our cheap locksmith does not damage either the car or the home. The work is carried out in consultation with you, so that you agree with our solutions, and of course we do not charge extra for emergency assistance at Albertslund's locksmith!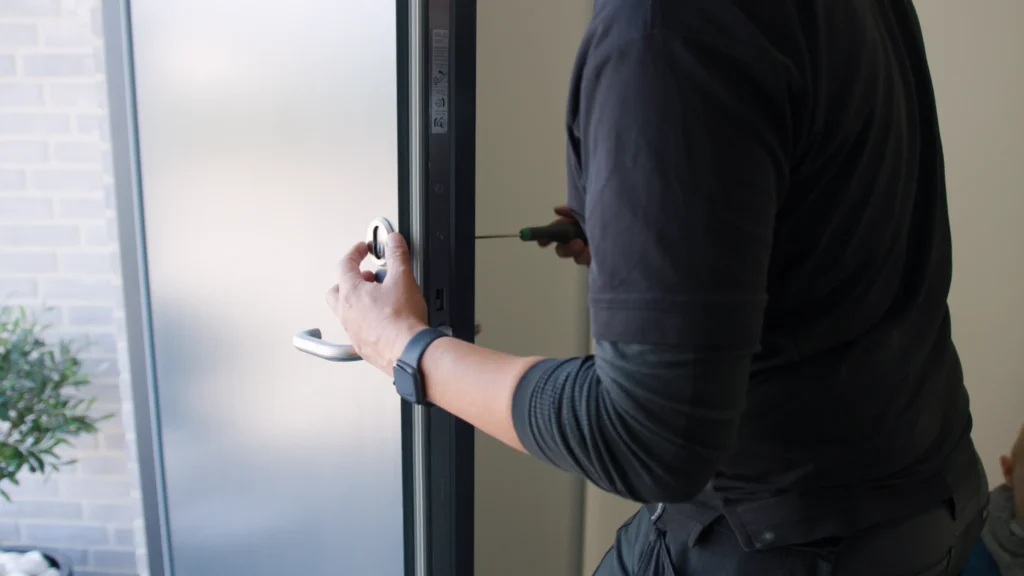 Albertslund's locksmith about securing your home Our locksmith in Albertslund recommends that you have a lock on your front door and back door that is not outdated. As a general rule, it should not be more than ten years old – then it is simply too easy for a burglar to open today. Your doors should also be in good condition and solid, as they or can give way too easily to, for example, pressure and kicks. In Albertslund, our locksmith also focuses on terrace doors and windows, as they are often "forgotten", but not forgotten by the thief. A window at the back of your house or a patio door to an undisturbed garden is a peaceful and unsupervised place. It's great for the family in the house, but unfortunately it's also great for the thieves – here they can work unnoticed. When you need to secure your home in Albertslund with a lock service, it is therefore important that you also remember the other accesses besides the front door.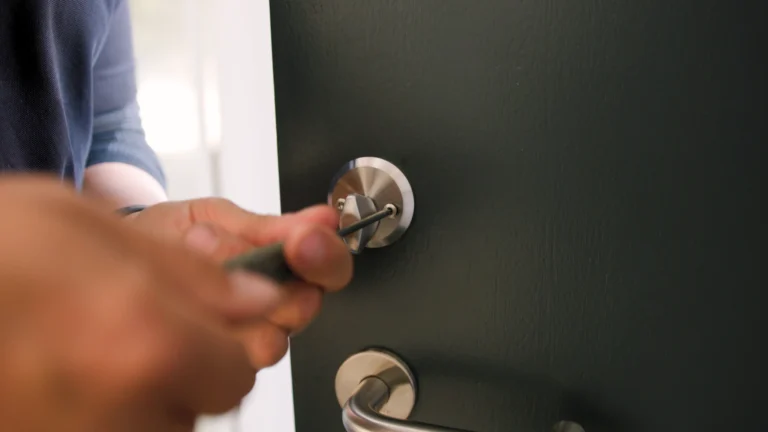 How does the locksmith secure the doors in Albertslund? Of course, there are many different options for locking services that can secure your patio door or your windows. It also depends on which lock you have on your Albertslund home today. It may be that our locksmith can supplement your existing locking, so we keep the price down. it may also be that you need to have parts or all of your lock replaced. You can, for example, get a code handle on your terrace door or a Secure You on your doors and windows. This is a supplementary locking solution with a device that our locksmith installs behind the existing handle. The locking system is electronic and you can control it with a discreet remote control. Our locksmith can integrate the system with alarm and locking systems, which provides some fantastic security solutions. It can, for example, unlock all locks when the alarm goes off, and give you a message whether the house is secured and securely locked. Ruko code-handle is a solution that our locksmith in Albertslund can vouch for. there are electronic locks and systems on the market that our locksmith will not carry or install, as they have too many complaints and repairs. Ruko code-deal is not one of them! You can lock Code-handle with a push, you don't need a key to unlock the door, and our locksmith in Albertslund can install it on most types of doors – it's a simple and functional locking solution. If you need a key for the door, our 24-hour locksmith recommends a terrace door handle from Ruko, which is of high quality and functional. Do you want to know more or are you in doubt? Our locksmith advises on everything in lock service absolutely free! Contact Albertslund's locksmith Danlåse on 71 20 25 25 or write to
[email protected]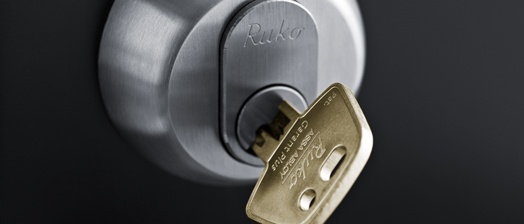 Locking service for the primary door locks when you live in Albertslund Your need for locking services depends on whether you live in an apartment, house or terraced house. In the different properties, there are different primary doors, such as the entrance door and back door to the apartment and utility room or cellar door in the house. Common to the homes is the front door, but it is therefore important not to forget lock service on, for example, the basement door, as it is a favorite target for burglaries. It is also important to remember that, for example, the front door and utility room door are exposed to additional wear and tear, and since they are used often, it is important to have a locking solution that works well and easily in everyday life. Our locksmith in Albertslund can help with both cheap electronic or key unlocking options. Our locksmith is also happy to help with three-point locks, box locks or the installation of an additional lock, to strengthen your security in Albertslund. Which solution is best depends on your existing lock. Contact our 24-hour locksmith in Albertslund for a cheap quality offer on 71 20 25 25 or write to
[email protected]
There are also measures that you can take yourself to secure your home. Below is a video from Denmark's Radio and the Police, where you can get good advice against burglary in your home:

Skal du have udskiftning af lås eller låsesystem?
Brug for oplåsning af bil, hus, eller lejlighed?
Danlåse hjælper dig gerne – kontakte os
på 71 20 25 25 eller skriv på [email protected]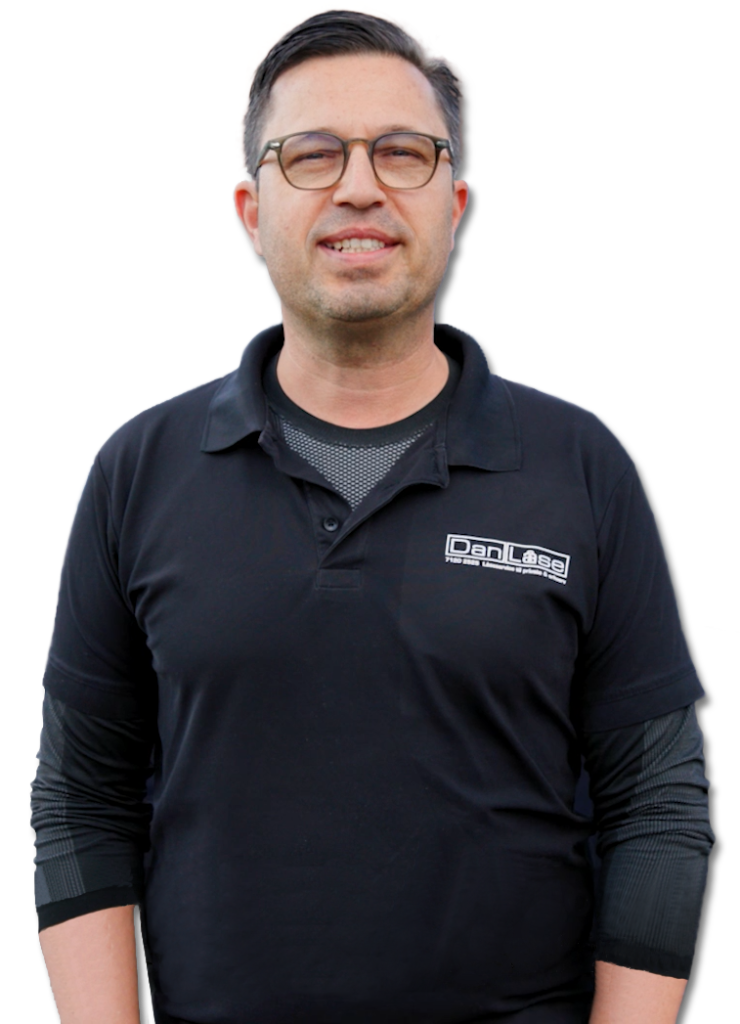 God service og fair pris
⭐⭐⭐⭐⭐
"Jeg har ved to lejligheder haft brug for en låsesmed, og hver gang har Daniel fra Danlåse været manden, som har løst opgaven.
Servicen har været i top, og aftaler med tid og pris blev overholdt.
Samtidig kom han med yderligere råd og vejledningud over opgaven han var kommet for at løse.
Der er topkarakter hele vejen rundt. Man kunne ønske, at alle håndværkere var sådan."
Henrik på Trustpilot
Hurtig respons og ekstremt fair på prisen
⭐⭐⭐⭐⭐
Eneste låsesmed jeg nogensinde vil bruge. Finder altid den bedste løsning. Har anbefalet til venner og familie.
Julie Heyde på Google+
Super service!!
⭐⭐⭐⭐⭐
Jeg havde brug for en låsesmed en søndag aften, da jeg havde låst mig ude - og er glad for at jeg efter mange forskellige låsesmede endte med at få fat på Danlåse!
(Ikke alle med døgnvagt tog telefonen - og nogle af de andre låsesmede skulle have en pæn høj pris, og tog "kun" imod kontakt betaling...)
Den venlige herre fra Danlåse var klar ved telefonen, selvom han var ved at afslutte en anden opgave, rykkede hurtigt ud (og ringede på vejen vedr. forventet ankomst) - var effektiv & havde en rimelig pris - og samtidig var betalingen efter bogen!
(Erhvervsnummer via MobilePay)
Så hvis du en dag låser dig ude... så kan Danlåse anbefales 😊
Majbritt Honnes på Trustpilot
Helt i top!
⭐⭐⭐⭐⭐
Vores låse var gamle og slidte. En aften kunne vi pludselig ikke komme ind i vores lejlighed, og vi ringede til DanLåse, som kom med det samme! Han var flink og imødekommende og vores låse blev hurtigt fixet, så de virker upåklageligt. 🙂
Laura Jakobsen på Google+
VI FØRER KVALITETSPRODUKTER FRA:
Professionelle løsninger med de bedste sikkerhedssprodukter på markedet


Vi dækker København, Køge og Roskilde omegn
VI HAR ÅBENT ALLE ÅRETS DAGE
Brug for akut assistance?